Amanda S:
Musing at many parts but equally flat at others, Pets is less the in depth film for children and more the overly saturated in cartoon humor one. Enough to keep me interested but not much else, the jokes and characters are very hit and miss. Low points usually included the rabbit as he could quickly be boiled down to loud and obnoxious. High points tended to be the parts being viewed through the eyes of pets and the hawk. Passable, but with giants like Zootopia standing tall this year, Pets will soon be forgotten.
JoyceLouis:
Max is having a great life - he is living in a comfy house with a loving human owner. He also has several animal friends to hang out with while his owner is gone. But when Chloe shows up with a "brother" named Duke, his life takes a turn for the worse.
Max is worried that Duke is going to kick him out of the house, so he decides to take matters into his own paws. He blackmails Duke under his paw when Duke accidentally breaks one of Chloe's vases. But things take a turn for the worse when Max and Duke are out being walked - and they get separated from the rest of the dogs. And then they lose their collars and are taken in by Animal Control. On their way to the pound, they are rescued by an underground animal force that is lead by a really cute rabbit.
However, Max and Duke don't stay friends with the underground animal force - and they have to make a run for it.
Once out on their own, they have to find a way back to Chloe. And their animal friends go out on a search to find and rescue them.
SCORING
Main Characters
These two are really good as two sides of the same coin - the ying and yang of the doggie world. SCORE: 9
Supporting Cast
There are a few other animals that are interesting - like a paralyzed old dog who knows a lot about getting from one place to another. They add a lot of zing to the film, and I like that. SCORE: 8
Plot
I had fun watching most of the film and seeing how these animals get from one place to another (through some really ridiculous methods).
But the ending felt rather rushed - as if the makers of the film realized they were running out of time and had to come up with a climatic scene. SCORE : 8
Originality
There's been a few films about animals doing human things while no human is watching (Barnyard instantly comes to mind). But this one has a lot of thought and fun scenes in it - a lot more than most of the other films. SCORE: 8
Violence Factor
The violence in this film is way over the top - don't take it seriously. One animal gets crushed under a huge weight while there's a lot of traffic crashes in the latter parts of the film. Maybe a bit too much for my liking. SCORE: 8
Other Moral Issues
There may be some puppy love going on here, but it's totally innocent.
Besides, this film does a great job of showing how two totally different creatures can become brothers. SCORE: 8
Patricia D:
The story is pretty straight forward but entertaining. The voice talents were well done and the animation looks typical of the studio that made it. It's no Pixar. I enjoyed the film and laughed several times because the actions of the pets definitely imitate some of those my cats do. Would recommend it to the audience it's designed for but warning, the story is kind of dark in parts. It might also scare younger children as it has a bit of violence but I think the average film goer won't have issues. Well done Illumination.
Heather P:
Because "Zootopia" set the bar so high this year in terms of family entertainment, everything, even works like the highly anticipated "Finding Dory," seems to pale in comparison. That's good news for "Zootopia" but bad news for anything following in its shadow without as much on its mind: had it been released in a year without an animated film as intelligent as the latter, "The Secret Life of Pets" might have stood as something more than forgettable escapist fare with kiddies on the brain.
But while its slightness is a bummer, it's not a complete distraction - despite its steadfast reliance on ambulatory physical comedy and altogether goofiness, "The Secret Life of Pets" is still amusing and mindlessly fun, agreeable characteristics for quality family diversion. Helpful, too, is its red-blooded, meticulous animation (its characters are awesomely spry), and its voice cast, which, more or less, assimilates some of the finest working comedic talents of the now.
Louis C.K. heads "The Secret Life of Pets" as Max, a perky terrier living an idyllic life in the apartment of Katie, a working girl (voiced by Ellie Kemper). Though opposed to his owner's long work schedule, which sees her missing from the flat for much longer than a bird-headed pup can handle, Max finds solace in the other pets living in the complex. Boredom is never a part of his afternoon, and by the time his human walks through the front door ready to unwind after a tiring day, so is he. Max likes his routine, and so he's a little peeved when Katie unexpectedly brings home another dog. To Max's disgust, it's a slobbery Golden Retriever named Duke (voiced by Eric Stone-street), whose massive size and dopey disposition are major turn-offs. The purchase of the friendly beast was on a whim, sure, but Katie is certain that her household's best feature could use some company.
Max isn't so certain that he's ready to feel the love. He's so used to having both the house and his owner's affections to himself that he's not so committed to the prospect of sharing; straight away, he goes into alpha mode in an attempt to prove his apparently kept-hidden dominance. But his avoidable clashing takes a turn for the worse when, when at a dog park, the off-leash Duke drags and drops his new brother in a foreign part of the city in a clumsy attempt to ditch him.
Bad idea. Following a run-in with some vicious alley-cats, Max and Duke get hopelessly lost in the asphalt jungle that is New York, making enemies out of some owner-less toughies (led by a superb Kevin Hart) in the process. But Max's dedicated friends back home come in handy after they quickly notice Katie's unusually vacant apartment. Almost immediately, they emphatically begin searching for their long lost pal, taking risky turn after risky turn in order to safety locate their most devoted friend. Of course, all will be resolved by the time the building's owners come back from work.
Clocking at a trim (and expertly fast-paced) ninety minutes, "The Secret Life of Pets" is a proficient comedy caper perhaps a little too harmless to seem like anything besides (sturdy) filler between "Zootopia" and the next great animation picture of 2016. Without emotional tugs or flaw abiding ticks to allow us to see the characters as something other than mouth pieces for family friendly witticisms, the movie is pretty insubstantial and, as a result of its unwavering cheery personality, more a comedic exercise than a consequential film.
Still, its animation is wondrous, and its voice acting, especially by the bravura Hart and the chipper Jenny Slate, is show-stopping. So while high expectations can be a deadly force, and while "Zootopia" can be an unstoppable hotbed of bias, "The Secret Life of Pets" is, nevertheless, a likable rag. You can take it or leave it, but withstanding its charisma is unthinkable.
Liam P:
When you see as many movies as I do (and you start writing reviews in your head while you're watching them), certain movies, parts of movies, plot points or characters remind you of other movies. In my reviews, I often note those parallels, using them to comment on the movie I'm reviewing. Sometimes I note similarities between movies to say that the more recent film is unoriginal. Other times, it's just to help explain what the new movie is like. The animated adventure comedy "The Secret Life of Pets" (PG, 1:30) reminds me very much of two other animated features... but that's not necessarily a bad thing.
Tell me if this sounds familiar: Someone's possessions (as he or she views them) actually have secret lives of their own which are only really apparent when the owner is not around. These anthropomorphic possessions relate to each other and form friendships. When a newer version of the original is brought into the group, jealousy emerges and the original tries to get rid of the interloper. This struggle results in both of the rivals being thrust out of the comforts of home into the little-understood big, bad world, a situation which requires their compadres to venture out of their own comfort zones to mount a rescue.
That set-up fits Illumination Entertainment's 2016 "The Secret Life of Pets" as well as it does the 1995 Pixar/Disney classic film "Toy Story". (Think, "Pet Story", or "The Secret Life of Toys".) But considering that the 2016 film is about animals rather than toys, maybe the better comparison is to another 2016 animated feature (also from Disney) by the name of "Zootopia". In both of those 2016 films, a couple of anthropomorphic animals (among many others living in a big city) form a partnership which develops into a mutually beneficial friendship. I guess it's not unfair to think of "The Secret Life of Pets" as a mash-up of "Toy Story" and "Zootopia". Nevertheless, this one charts its own unique course and is as entertaining as those other two... or the "Despicable Me" films, also from Illumination Entertainment.
Now that you know what "The Secret Life of Pets" is LIKE, here's what it's ABOUT: The movie focuses on a small brown and white terrier named Max (voiced by Louis C.K.) and his relationship with the other pets in his apartment building. Max lives in a small Manhattan apartment with his owner, a young woman named Katie (Ellie Kemper). When Katie goes to work each day, Max sits at the door wondering where she has gone and waiting for her to come back and play with him. Meanwhile, the pets in the building across the alley and above and below his apartment (and one guniea pig lost in the air ducts) are more active in their daily lives (and more mobile) than is readily apparent. (Thus, the title of the film.) Some of the neighborhood pets include an overweight white cat named Chloe (Lake Bell), a bulldog named Mel (Bobby Moynihan), a dachshund named Buddy (Hannibal Buress), a canary named Sweet Pea (Tara Strong), and Gidget (Jenny Slate), a white Pomeranian who has a secret crush on Max.
Except for missing Katie during the day, all is well in Max's little world... until one not-so-fine day when Katie brings home another dog she rescued from a shelter. Duke (Eric Stonestreet) is a large, shaggy, dark brown dog who has no problem throwing his weight around to get the best place to sleep, or as much food as he wants, or... anything else. Max starts scheming about how to get rid of Duke, but one such attempt while they're in the park with Katie's dog walker back-fires and sets both Max and Duke off on a wild and dangerous journey around the city. When Gidget realizes that Max has disappeared, she enlists their mutual pet friends, plus a caged hawk named Tiberius (Albert Brooks), and a few other neighborhood pets (including the Dana Carvey voiced "Pops"), to help her find Max. Meanwhile, Max and Duke have to try escaping from animal control workers, a disfigured alley cat named Ozone (Steve Coogan) and a small, but crazed and bitter bunny named Snowball (Kevin Hart), who was discarded by the magician he worked for and now leads a sewer-dwelling group of radicals called The Flushed Pets, who are bent on wiping out all the humans - and who decide that Max and Duke are also their enemies.
"The Secret Life of Pets" is every bit as entertaining as you'd hope, based on its theatrical trailers, or its movie posters, or just its title. Co-writers Cinco Paul, Ken Daurio and Brian Lynch exploit many of the well-known quirks of different kinds of pets, but give each character in the film its own personality. Then, once the script clearly establishes who each of these characters are, it gives them plenty to do, but without making the story unnecessarily complicated. Co-directors Chris Renaud (who also voices the aforementioned lost guinea pig) and Yarrow Cheney bring this promising concept and excellent script to realization by keeping the plot moving and not overdoing any of the film's big ideas or overplaying any of the gags. Finally, with the film's impressive voice cast and the filmmakers' "Despicable" history, the performances and the visuals are excellent across the board. On the critical side, I found a subplot involving Duke's backstory and a "Grease"-inspired sausage-fueled dream sequence to be odd and unnecessary diversions, and I would've liked to see just a little more originality and inspiration sprinkled throughout the movie. However, there's no denying that "The Secret Life of Pets" is very well-done good, clean fun for the whole family.
Oops, Currently The Secret Life of Pets (2016) movie subtitle is available for registered members only.
Create Free account & download unlimited subtitles and movies.
Latest 'The Secret Life of Pets (2016)' News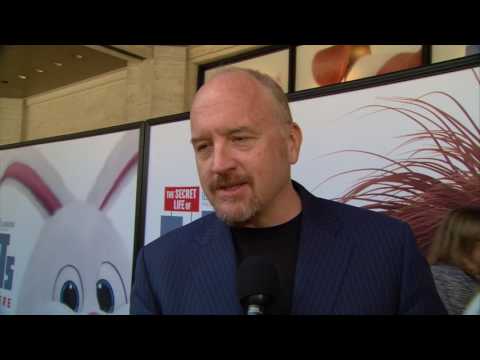 The Secret Life Of Pets is a great family movie that is very entertaining and funny. The makers of Despicable Me bring us a movie where we look inside the life of our pets when we go to work. We see Max whose owner brings home a new dog. From there we go from the […]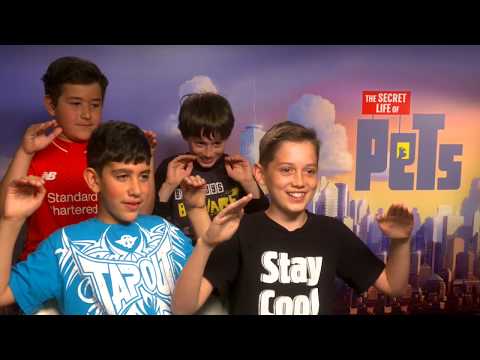 This new animated film is a little treasure of humor and observation on the behavior of animals. I loved so many of the situations, the characters and obviously of the story-line that ballads us throughout the city on some improbable quest to return Max and Duke to their home. The film has many messages about […]