Amanda S:
The Old Geezers Who Go To The Matinee Alone showed up in force for this one. George Clooney is sort of a hero to old guys and kinda dreamy for old gals. Anyway Jodie Foster directed this and she is really hitting her stride. While the topic, mis-management of a hedge fund, seems to be banal, Ms Foster really made this into a funny and incredibly suspenseful movie. Clooney and Julia Roberts show why they are beloved veterans here but I think Jack O'Connell made the movie. The NYNY cops do tend to come out deranged, but I guess that is a sign of the time. Some violence and a lot of bad language, but a really great movie in my opinion.
JoyceLouis:
This is a good, not great movie expertly directed by Jodie Foster, with a fairly tight storyline. The acting is very good and the suspense always building. Having said that, the payoff in terms of financial shenanigans left me unsatisfied, I think the problem is the magnitude of the economic calamity that befell the protagonist seems trifling compared to the 2008 mortgage meltdown as depicted in "The Big Short." I'm not sure much was gained by the angered hostage taker being killed at the end, other than to add the element of Greek tragedy. But all in all a fun film to watch, seeing Clooney and Roberts doing their celluloid thang.
Patricia D:
Money Monster's compelling story draws you in from start to finish. A beautifully well thought out, thought provoking, suspenseful, and emotional dramatic thriller with a touch of comedy. Clooney, as always, is at his finest, and he is accompanied by especially phenomenal performances from Roberts and O'Connell. Not to mention Foster's excellent direction, a fantastic screenplay, and an eloquent score that just adds to the suspense. The film is set up to succeed, and it does with flying colors.
Heather P:
Movies about the Wall Street market and the topics involving the economics can usually be difficult to portray in a movie without losing the momentum. Films like The Big Short, was a risky one but they tried giving more explanatory details to make it easy for the audience and added humor for a serious ground. Money Monster is a fairly decent thriller film that has a straightforward plot that could have been so much more without everything being handed to it, but it does have some great performances from George Clooney, Julia Roberts, and Jack Oâ(TM)Connell.
Lee Gates (George Clooney) a tv personality who talks and gives advice about the financial trading market. The current issue that he wants to discuss about is IBIS stock, which apparently had a glitch in the algorithm that cost investors $800 million. Lee tries to have CEO of IBIS Walt Camby (Dominic West) guest star in his show, except he unexpectedly left for a trip in Geneva. A delivery man Kyle (Jack Oâ(TM)Connell) interferes with the show by pulling a gun and putting a C4 vest on Lee and holding him hostage until he gets his answers about that glitch. Shows director Patty (Julia Roberts) tries to calm the situation with Lee and Kyle, until she investigates further about IBIS and the CEO Walt.
Lee Gates is not really much of a likable character; he does not care about news information that he gets. Until Kyle, constantly points out, there was no glitch, and there is something more behind the situation with the CEO. Lee eventually gets better as the character, when he tries to help Kyle get through this. Kyle, who is a disgruntled young guy, who invested all his money inheritance savings to IBIS, is a character that you can try to sympathize. Even, when he made the idiotic choice and fell for following Leeâ(TM)s advice on one of the talk shows. He is a guy that doesnâ(TM)t want to hurt people nor kill, but wanting to get the truth out from the CEO.
Director Jodie Foster did a fair job, in bringing this thriller to the big screen. It feels like one of those 1980s thrillers, with a conspiracy plot, and three great actors. The film is only 90 mins with its running time, but a whole lot sure does happen as the plot reveals itself with a bigger story behind the IBIS crashing and about Walt Cambyâ(TM)s motives. The pacing of the movie is fast, it never slows down. The downside is it does feel like everything is placed right in front of you with the plot, like the conveniences of Walt and his unexpected business trip. Leaving no big surprises in a cheap thriller film.
Liam P:
Pretty good movie, lots of suspenseful moments. Good acting from Clooney & Roberts. Directed by Jodie Foster. The sarcastic & caustic humor defuse the tension a bit when needed. Some scenes aren't totally plausible but overall the plot works well enough for an enjoyable film.
Oops, Currently Money Monster (2016) movie subtitle is available for registered members only.
Create Free account & download unlimited subtitles and movies.
Latest 'Money Monster (2016)' News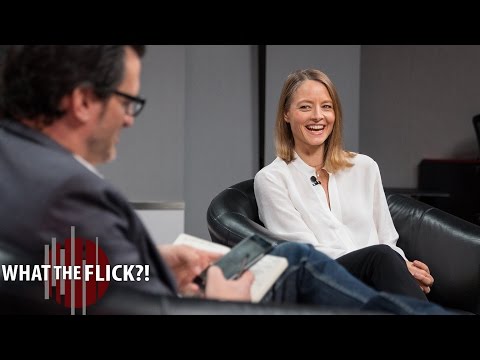 Director Jodie Foster must have been thinking about and worried on the economic crisis the US face today, but she fails to give a message on the American system of money and labor. Its focus is mostly on a particular big company rather than the whole country which could have been an intriguing and an […]