Manuel:
I loved the first one so much, it's my favorite action film of all time. That being said I can't believe they surpassed the first film. They actually raised the bar really high and broke all my expectations. Chapter 2 is perfect I will put it up there with the best sequels of all time! That's right I said it. Empire Strikes Back, Godfather Part II, John Wick: Chapter 2. This film deserves to be up there. I highly recommend everyone who is an action fan and enjoyed or loved the first film to go out immediately and watch Chapter 2. If you have not seen the first film then do yourself a favor and watch it and right after go out and watch John Wick: Chapter 2.
Thomas:
As a late comer to the "John Wick" fan club, I wasn't really blown away by the first film. Sure, it was blunt and exciting, but it seemed so by-the-numbers. Let me iterate unequivocally - this is "The Godfather: Part II" of action schlock and the "Empire Strikes Back" of crime dramas. Absolutely gorgeous cinematography, top-tier fight choreography, and silly-bad acting culminate in a rarely seen sophomore peak. Obviously, if you like action movies, don't bother reading further than "you are going to love this". You are going to love this. However, if you expect something more from shoot/punch/explosion exploitation, lucky for you there is beautiful set design and lighting, visual story-telling, and a nihilistic mystery to keep your ass firmly on the edge of the seat. Contained herein are some of the most innovative action set-pieces I've seen this side of 21st century Bond movies. It's enough to make Tom Cruise ashamed of the last few "Mission: Impossible" installments. Keanu Reeves is still as stilted as ever, but he doesn't need to do any more than he does: shoot people in the midst of acrobatic dance. Really, with the inclusion of Laurence Fishburne, this is a return to form for "The Matrix" alumni, and the blatant subtext in these fellows' conversation is confirmation enough that this was lovingly made for fans of said franchise. For once, I'm actually looking forward to another sequel.
Marcin:
Superbly entertaining, even if it is just 2 hours of a man executing fools that took a man's 2 most valuable possessions, his dog and his car. What the movie lacks in storyline it makes up for in building a mythology that we want to learn more about, and probably will in the next sequel. Morpheus was a great addition, and I wouldn't be surprised if Trinity shows up in the next one to save John Wick from Agent Smith. Big recommend on this one for any action fan.
Hussam:
Picking up right where John Wick left off, Chapter 2 doubles down on the action that made the first chapter so fun, while also expanding the world established in the first. Better action scenes and a longer run time come at the cost of lesser character motivation, however.
Gabriel:
After he kills one big family of gangsters over a car and a puppy, he tries to move on. Instead of his retirement, he backs to work because one of his guilty in the past kick back in. This smooth sequel story of John Wick has a simple premise with a great execution. The audience is served by High tension since the beginning of the movie, epic cinematography and choreography. Keanu reeves is never fail to give great impression on all his actions scene, and he looks really know how to get its done. This "Mr. Wick"s head shoot while running and hiding movie is a great movie to be watch for those people who loves fight and gun fight.
Oops, Currently John Wick: Chapter 2 (2017) movie subtitle is available for registered members only.
Create Free account & download unlimited subtitles and movies.
Latest 'John Wick: Chapter 2 (2017)' News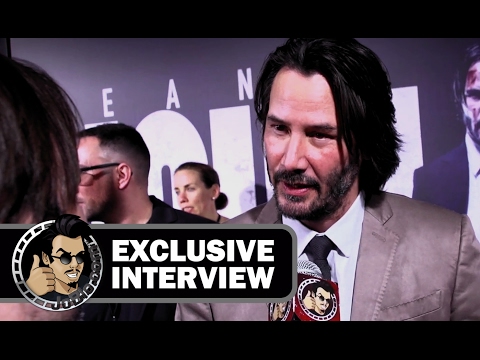 On February 10, 2017, the world's biggest hitman returns to the big screen as Keanu Reeves reloads for John Wick: Chapter 2! Chad Stahelski, who co-directed the 2014 original with David Leitch, come back for the follow-up. Now around, Keanu Reeves is joined by an ensemble cast that also includes the coming back Lance Reddick […]
This time the story revolves around John Wick, who wanted to clear his debt from the past ending that to become a fugitive in the underworld. He had to survive at any cost where the whole assassins are looking for him to claim the bounty. The movie is bloody, gore, violent and absolute treat for […]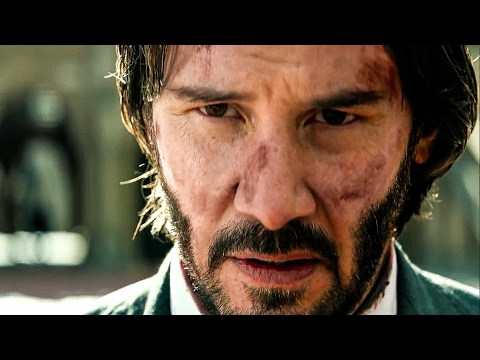 This is one of the best sequel Keanu Reeves has ever been a part of, or will ever be a part of. Yes, I know that The Matrix sequels were the only time he actually revisited a franchise, but at this point in his career, I can't see him starting up another franchise like this. […]