Kenneth:
It was an epic movie involving great cast specially Jing Tian and Matt Damon,great cinematography and visual effects,great production..all in all it was a great movie. Bad comments! Dont mind them..
Were hoping if there's a "Great Wall part 2", so producers make a part 2 of it and we will be waiting for it next year.
Sasha E:
Movies are a form of entertainment if you are not entertained about the same stories that are wrapped in different wrapping paper and told a different way then complain on deaf ears because it goes for the same as music you can only work with some many notes to make a different tune but it still has similar sounds and as for movies story are to be told over and over again to be remembered for generations but they are never the same. They are told slightly different to entertain or remembered differently. We come to a point where we have to accept the story from a different point of view even if it is the same story told a different way because you can't really tell the same story because it isn't entertaining anymore. When is the world where you humans are going to understand that you can never be happy so enjoy what you are given. Enjoy the movie given to you to try to entertain you. If it is not your taste then don't watch it because you will have low expectations of it and will degrade a movie you wish not to see and ruin it for others that enjoy this type of entertainment. Let one travel their own path and decide if what they see meets their needs. I do not follow or listen to you writers for I must see for myself to decide. I will not follow your path nor will I lead you on mine. Let each to decide what suits their need. You critics need to understand that you bitch and complain about things you do not like or talk about the things you like. Do you even sit at the end the movie to see all the names and what goes into the movie? Props, music, acting, materials and so much more.
Christopher:
A visually stunning movie, with pretty good post processing, especially 3D effects. Some of the CGI effects might look a little dated, but the picture quality overall is great. A lot of things are indeed in 3D, not just occasional column or a tree.
The story is nothing special, but the settings and characters make it somewhat unique, when put in contrast to our everyday Marvel movie that got boring by now.
worth watching.
Rex:
This was an element movie. probably the best "Chinese" movie I've watched. The visuals were mesmursingly brilliant as it was both historic and futuristic, and also the Tao Tei were quite futuristic as well. Zhang (DIRECTOR) did an exllent job in putting this movie together. The acting within the film was good but some of the Chinese actors could have done better. Matt Damon was superb in the film but my FAV Character was Pedro Pascal's role.
Oops, Currently The Great Wall (2016) movie subtitle is available for registered members only.
Create Free account & download unlimited subtitles and movies.
Latest 'The Great Wall (2016)' News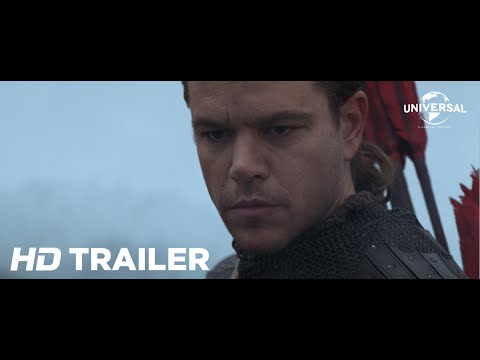 Action-packed epic House of Flying Daggers which became an international hit for shocking audiences with its eye-shatteringly physics defying action scenes along with its strange curve of natural human abilities. Since then director Zhang Yimou has become no stranger to big-budget productions. However what he is a stranger to is accusations for being racist, we […]