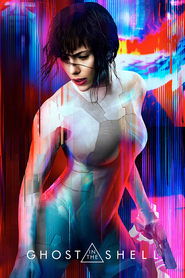 John B :
They took the characters and ideas from the original shows and put them together in an interesting new way. I loved the original, but I'm glad they didn't do an exact remake. IMHO this version gives us a more interesting story with some great nods to the original and lots more character development for the Major and Batou.
Gary :
This movie was very well done. It stayed true to the source material but was paced even better than the original anime movie. The whitewashing problem people are upset by who have not watched it is explained in the film so watch before you judge it. A must watch for any true Si-fi film fans.
Chris D :
Amazing visuals. Cool story takes you in a different Blade Runner-esque world. Must see in 3-D. Acting is mediocre. Some really good action sequences.
Andrew W :
Excellent movie, the story is not the original source material Ghost in the Shell. However, it pushes great theme of being proud to be an individual. Anyone crying about whitewashing has no clue about the Major, and futuristic cyber punk thriller about identity in evolving human society.
Frederick M :
A visually beautiful film with a perfect cast and amazing soundtrack -- however, the film felt extremely held-down because of its PG-13 rating & suffered from some pacing issues. The original anime is a masterpiece (my 2nd favorite animated movie of all-time next to Princess Mononoke) while this live-adaption is great as its own -- expanding on the Major's origins & personality more than the original anime did, though still lacking in some parts. Here's hoping for a sequel.
Oops, Currently Ghost in the Shell (2017) movie subtitle is available for registered members only.
Create Free account & download unlimited subtitles and movies.