Amanda S:
Finding Dory is a great Pixar film with wonderful characters and delightful laughs. Ellen DeGeneres gives a wonderful voice performance as Dory. I also enjoyed Ed O'Neil as the octopus Hank. The animation in this film is amazing. It looks very nice. The film also delivers a healthy dose of laughs. There were a couple of times where I laughed out loud. The film also delivers emotion in a couple of scenes. While they aren't as emotional as other Pixar films, they do work very well. My only complaint about this film is that it isn't as good as Finding Nemo. But that would be insanely hard to do, so I can't fault it that much. Overall, this is another Pixar classic filled with memorable moments and great characters.
JoyceLouis:
Over the past 13 years film making has changed a lot. Finding Dory manages to keep up with film making even though it predecessor was 13 years prior. It works well of established fan bases, managing to balance entertainment for adults and kids alike. Quality acting and a full CG masterpiece. However, the movie would've been bumped down if it was a stand alone film, because that would lose fan bases and the movie basically treats Finding Nemo like a god.
Patricia D:
Finding Dory is an extremely unnecessary sequel but successfully tells a touching tale of everyone's favorite Blue Tang. The movie only works because the audience already loves and knows the characters. After letting it sit for a few hours, I actual feel the story is a powerful one about how a special needs character lives their life and their interaction between them and their family and friends. It gives some insight on what that must be like but unfortunately gets overpowered by the humor, gags and convenient story beats. Although the film is repetitive in some parts and mirrors it's predecessor, the film makers waste no time and take you on an adventure within the first 10 minutes. Never a dull moment with old and new characters. Last thoughts - Great voice cast and as usually the film looks beautiful. Overall, Finding Dory is a fun film and you're guarantee to have a good time.
Heather P:
one of the best new movies i have seen since 2016 started,theater i went to see it in and including me big round of applause,so touching and lot of laughs not to spoil oh my goodness the cuteness of baby dory, i had tears lol that how i get if i think something that cute real or animated. and i'm 34 years old. i will be sure to buy this on Blu-ray oh and the animated short at beginning Piper was really good too so adorable. this whole movie is at least as good as finding Nemo maybe some parts being even being a bit better. i totally recommend it to everyone who loved finding Nemo and/or just loves Disney/Pixar movies there's really nothing like a nice Disney film never grow old.
Liam P:
Through many years, Sequels have been better than the previous movie or reached the same height. Sequels like Toy Story 2, Shrek 2, Spider-Man 2, and Star Wars: The Force Awakens have reached this objective, while sequels like Grown Ups 2, Lara Croft 2, and Men In Black II have failed. But, there is a sequel that is very entertaining, cool, and very enjoyable that it will join the ranks of the Toy Story sequels. That movie is: Finding Dory. That's right people, the sequel to Pixar's huge hit from 2003, Finding Nemo, gets a sequel that doesn't just reach the heights of Pixar's greatest, but provides a comeback I have been waiting 13 years for. Andrew Stanton returns to his director chair after the awful John Carter movie and goes back to his wonderful creativity that takes place in the ocean. Out of all of Pixar's movies, Finding Dory will soon be recognized as another classic on the Pixar shelf.
Finding Dory reunites us with Marlin, (voiced amazingly by Albert Brooks) and Nemo (Hayden Rolence), one year after the events of Finding Nemo. But this time, the scene stealer from the first movie, Dory (voiced none other than the great Ellen Degeneres), takes the spotlight and gives us a story of her own. Dory is now experiencing flashbacks of her parents (Diane Keaton and Eugene Levy) and past even though she suffers from short term memory loss. Dory convinces Marlin and Nemo to help reunite her parents at the Jewel of Morro Bay California, a.k.a the Marine Life Institute.
At the institute, Dory is separated from Marlin and Nemo and taken to Quarantine, where she meets Hank (a unique Ed O'Neill), a octopus who lost one tentacle and begs for freedom while overcoming his past. Hank can disguise himself as anything, even a potted plant. Dory later meets a whale shark named Destiny (Kaitlin Olson), and beluga whale Bailey (Ty Burrell), to help her get to her parents. Through all of this Dory will not try to find her parents, she's trying to discover her true family. Towards the end of the film, you will experience a long scene that will have you in the edge of your seat and will go down as one of the most memorable scenes in animation movie history.
After 13 years of waiting, Finding Dory proves to be an incredible sequel to Nemo and probably the best animated sequel I have seen since How to Train Your Dragon 2. Andrew Stanton and do-director Angus MacLane have brought us a masterpiece that will bring the audience to tears or laughter. I have never been in love with animated movie this much since Zootopia, which was just released in March of this year. Finding Dory is one of the few sequels out there that can reach the peak that its predecessor did.
Finding Dory has proven to be the epic comeback to Pixar. After three previous failures: Monsters University, Inside Out (yes, that Inside Out), and The Good Dinosaur, and a sequel called Cars 2, Finding Dory has proven to be Pixar's best film since Brave. Finding Dory isn't better than Nemo, but it's still very amusing that you will fall in love will this movie the first time you watch it. The film is so heartwarming, funny, and touching that you don't need to bring a kid to see it. Welcome back Old Pixar! We missed you!
The interesting message about this movie is that it's not just about family, it's about living with disability. Many people in the world have disabilities and it was hard to mention this in a kid's movie, but Finding Dory managed to fit the message properly in the film. People who live with disabilities like autism, short term memory loss, and any other type, matter in this world and they need help to overcome their problems. Finding Dory is one of the most inspirational and emotional movies to ever take one a subject like this. I have never seen anything like this before.
Finding Dory doesn't just rank itself as one of the best animated films of the year, but also one of the year's best. Zootopia and Finding Dory are both strong contenders for the Best Animated Feature Oscar and so far, we have a dead-tie. Disney has one more animated film to be released this year that could make this easier, or even harder for the Academy to pick a winner. This movie is called Moana and it has a good chance, but that's in November. Don't worry Finding Dory better get at least an Oscar nomination or else people will get upset. Well, I have never seen a animated category get so complicated since The Lego Movie's snub in 2015.
Aside from that, Finding Dory still proves itself that the 13 years was definitely worth waiting for. Stanton has brought us a Pixar movie that is emotional and should probably get the same recognition that WALL-E, Toy Story, The Incredible, Up, Monsters Inc., and Finding Nemo achieved. It was so awesome to see the old characters back. I will love this movie and this probably remains in my all-time favorites. I have cried, laughed, and enjoyed the masterpiece that this movie is. Pixar, I think it's time to make more sequels and I will be begging for more. Sia sings her version of "Unforgettable" during the credits, and that is what this movie is. Pixar has outdone itself with visual imagery, and perfect storytelling. Finding Dory is definitely a movie to remember with all your heart.
Oops, Currently Finding Dory (2016) movie subtitle is available for registered members only.
Create Free account & download unlimited subtitles and movies.
Latest 'Finding Dory (2016)' News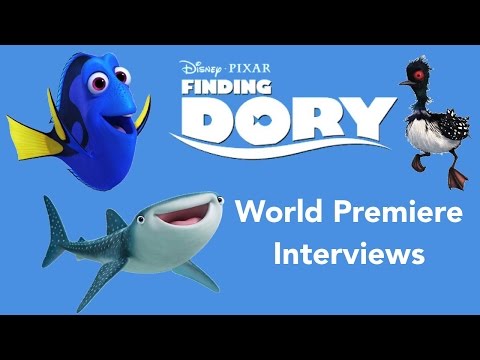 The visual art of film, and its perfect combination and over-detailed information about the maritime life, from the color of fish to the manner in which the turtles swim, not to mention the impeccable voice acting, with the perfect time Ellen DeGeneres. The film is an excellent opportunity to learn about the maritime life in […]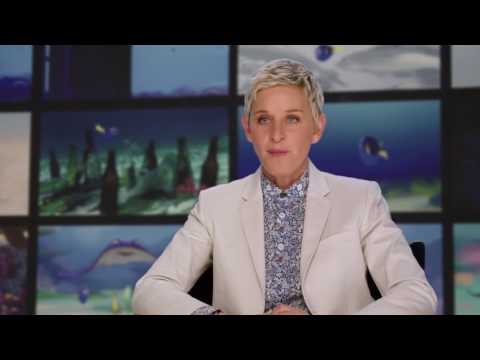 Pixar have done it again! They have been tarnished over recent years with the 'they just do sequels!' brush but I would stand by the studio's mantra that they only resist a property if the story warrants this (Cars 2 excluded). Admittedly I was slightly sceptical before going in and was wondering whether the character […]