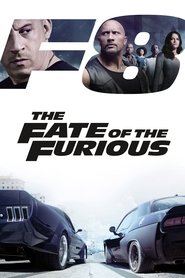 Kelvin R :
It's everything you want a movie going experience to be. It's loaded with action, intense scenes, it's funny and has a great story line. It's truly a universal franchise with no discrimination fun for everyone.
Daniel Y :
As Fast and Furious movies go, this is a pretty good one. It contains all the things you would expect, the absence of physics, talk about family, corny dialogue, action scenes with bad rap music playing in the background of it, etc. Also, I think that this is the first Fast and Furious movie to feature the least amount of bikinis, at least I think so I'd have to go back and watch them all again to make sure but I don't want to. Another thing that I might as well add is that its story isn't that bad, eventhough you can 95% predict whats going to happen. So, besides all the fun action and funny/corny dialogue this film does still have flaws mainly in the beginning and the end. In the beginning whenever Dom does go rogue, everyone isn't as shocked nor as emotionally invested as they should be. Now I don't blame the actors, which all do a fine job, but I do blame the writing. But they all act like this has happened before like saying "He had that look in his eye," and stuff like that. But the major problem of the movie, in my opinion, is in the end whenever Dom switches back to the good side. Once the whole Submarine action sequence, which is fun, is over and done with, they all just accept the fact that Dom is back and don't have any negative reactions whatsoever from anyone after what he did previously. For example, Hobbs never got mad at Fom that he killed Deckard and injures Hobbs' leg and just sets that all aside because he is back to normal. Also, Mr. Nobody doesn't get mad at Dom for blowing up their secret base (or nowhere as they like to call it) causing posiibly millions of dollars worth of damages that he and his agency have to pay to fix, but hey he's back to normal so that means that everything is forgiven. One more example would be that whenever Deckard does show back up in front of the rest of the team, the team, especially Hobbs, doesn't have any reaction to him coming back. Now you would argue that Dom told them that he was still alive, but I still would've like to have seen their reaction because they built up throughout the whole movie that they started caring for Deckard but are never surprised to see him come back from being shot by Dom. But, all that aside, this still is a very enjoyable film that I would definately recommend to anyone who is a fan of the Fast and Furious's never ending franchise.
Audrey B :
All that you love in Fast and Furious with additional cool tech, beloved characters, style, passion, a few unexpected twists and genuine humor that some of the rest of the franchise is lacking. Highly recommend whether you've been a die hard fan from the beginning or have never seen a Fast and Furious movie before.
Jen L :
So the 8th instalment of the Fast & Furious franchise - Will this film be as successful without late Paul Walker? The film starts off with Dom racing against some random guy through the streets of Havana. All is rosy in Dom and Letty's world until Dom is head hunted by a woman called Cipher (played by Charlize Theron). It all then kicks off!! Dom turns his back on his family - but for what reason? Within this film there were elements of humour, action, cuteness (you'll see) and love. Most of the main characters are likeable but think my favourite has to be Roman played by Tyrese Gibson - he adds comedy and breaks down the action element in certain scenes. There is an awful lot of car revving but I guess that's what viewers have grown to expect from this franchise. But being a non petrol head it was slightly too much for my poor head and ears! I feel that they added the role of "Little Nobody" (played by Scott Eastwood) as it abit of an eye candy replacement for Paul Walker. Eastwood is easy on the eye but unsure if his role was necessary.
Oops, Currently The Fate of the Furious (2017) movie subtitle is available for registered members only.
Create Free account & download unlimited subtitles and movies.