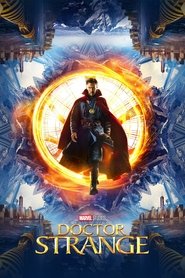 Michael:
'Doctor Strange' manages to tweak the superhero movie formula and origin tropes in enough ways to seem fresh; with some first-rate visuals, appealing performances, and an abbreviated run time, the movie entertains to an almost surprising level. A minor complaint might be that certain scenes feel too pared back, and an extra ten or fifteen minutes could have allowed the movie to breathe more. Also, Michael Giacchino's score is serviceable at best. Still, Marvel has once again taken a B-list character of theirs and delivered a crowd-pleasing effort.
Daniel H.:
The movie itself was wonderful, but I worry what it means for the future of marvel. There has always been a problem with messing with time, (i.e. Harry Potter or the Superman comics) and it's that everything can be reversed. Who cares if the world ends if you can reverse time? In the end the producers always make an explanation that doesn't work. So though it was a wonderful movie, I personally feel like they screwed up on that part.
Elvis:
Just when you think Marvel was about to start getting stagnant with future films or for that matter start to get "formulaic", Doctor Strange comes through in flourishing with ultra color, beyond Strange, outstandingly acted scenes and visuals. Some people were already discrediting and down right bastardizing this film for it's visuals as far as to say and comparing it to Inception before the movie has even arrived into theaters, and boy were they flat out just wrong. Furthermore, also assuming and prejudging this film to state that it takes elements from Batman Begins, yet, this origin story was well created beyond the years of Batman Begins. To not give this movie a chance wether or not you know this character from the comics is a terrible disservice to not only you but to the many movie goers that are searching for that great story accompanied by over the top notch visuals. Now, you can read into this and say I'm just being a fanboy, and well, I am, but I am also backing this brilliant film from a stand point of a film student because there is a character with layers upon layers that are waiting to be discovered and also for regular movie fans to be swept by surprise, to be engulfed in this Strange beautiful universe.
Doctor Strange was a LSD mind trip with a strong heart beat from beginning to end. Never does the story falter within it's visuals. Marvel once again has proven that story is always first and CGI imagery second. For a film goer that is not to keen on story, that might be hard to discern thinking visuals is the main focus but from my perspective it would be hard to blame anybody thinking that since this film does a 1 2 punch with both elements without a misstep. I don't want to spoil anything away so please do yourself a favor and if it's one movie you want to watch this winter in theaters with an all around package of amazement, Doctor Strange delivers on all counts. Then again, Rogue One is around the corner. Ok, if it's TWO movies you want to watch this winter make this film one of them. (9/10)
Emi J:
This movie told the backstory to Doctor Strange in a concise, efficient way that established several themes that would translate throughout the film. Doctor Strange had great action and witty humor, and solidified Benedict Cumberbatch as an all star superhero in the Marvel Cinematic Universe. Overall, any individual could be left with only one thought at the end of this expertly made motion picture, that this is the greatest marvel superhero movie ever made.
Michael:
Doctor Strange Movie is a very good, spellbinding and nearly transcendent film. Great acting, direction, humor, and it has a pretty decent origin story for one of the more out-there characters in the Marvel library.
The visual effects are decadently trippy as hell too. Like Inception on crack. I don't know who Doctor Strange is going to compete with for the Best Visual Effects Oscar, but they should just concede right now.
Also, DC better get their shit together because Marvel's been gaining quite a bit of steam over the last couple years. Right now, Marvel is the speeding train and DC is the car stalled on the tracks.
Oops, Currently Doctor Strange (2016) movie subtitle is available for registered members only.
Create Free account & download unlimited subtitles and movies.
Latest 'Doctor Strange (2016)' News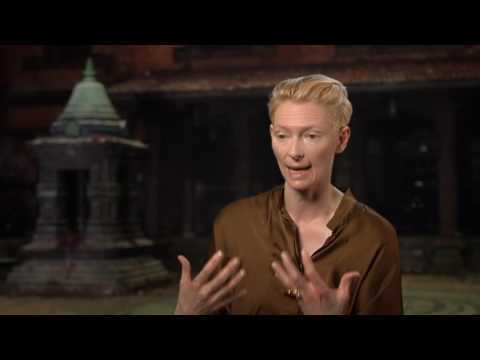 The newest hero to enter the Marvel cinematic pantheon has arrived in the form of DOCTOR STRANGE, and there's no way around it: this is another terrific movie from the fine folks at Marvel Studios. A very strong visual approach, solid (if a bit well-worn) narrative plotting, inventive action setpieces, and a legitimately phenomenal cast […]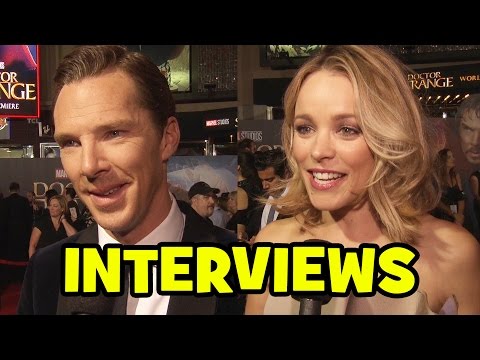 Doctor Strange finally gets his turn on the big screen. While Marvel has made themselves clear as to what to tonally expect from each of their films, it always comes as a surprise as to just how much humor will be injected. Balancing a serious story, sprinkled with quite a bit of humor and spectacular […]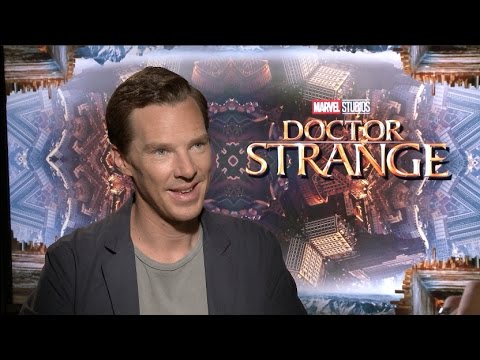 Doctor Strange is one hell of a mind trip as it opens and introduces to an odd Marvel character. Marvel is now running at fourteen films and still able to keep it fresh with another origin story for Stephen Strange. It never was once boring or uninteresting as it follows the repetitive playbook for the […]